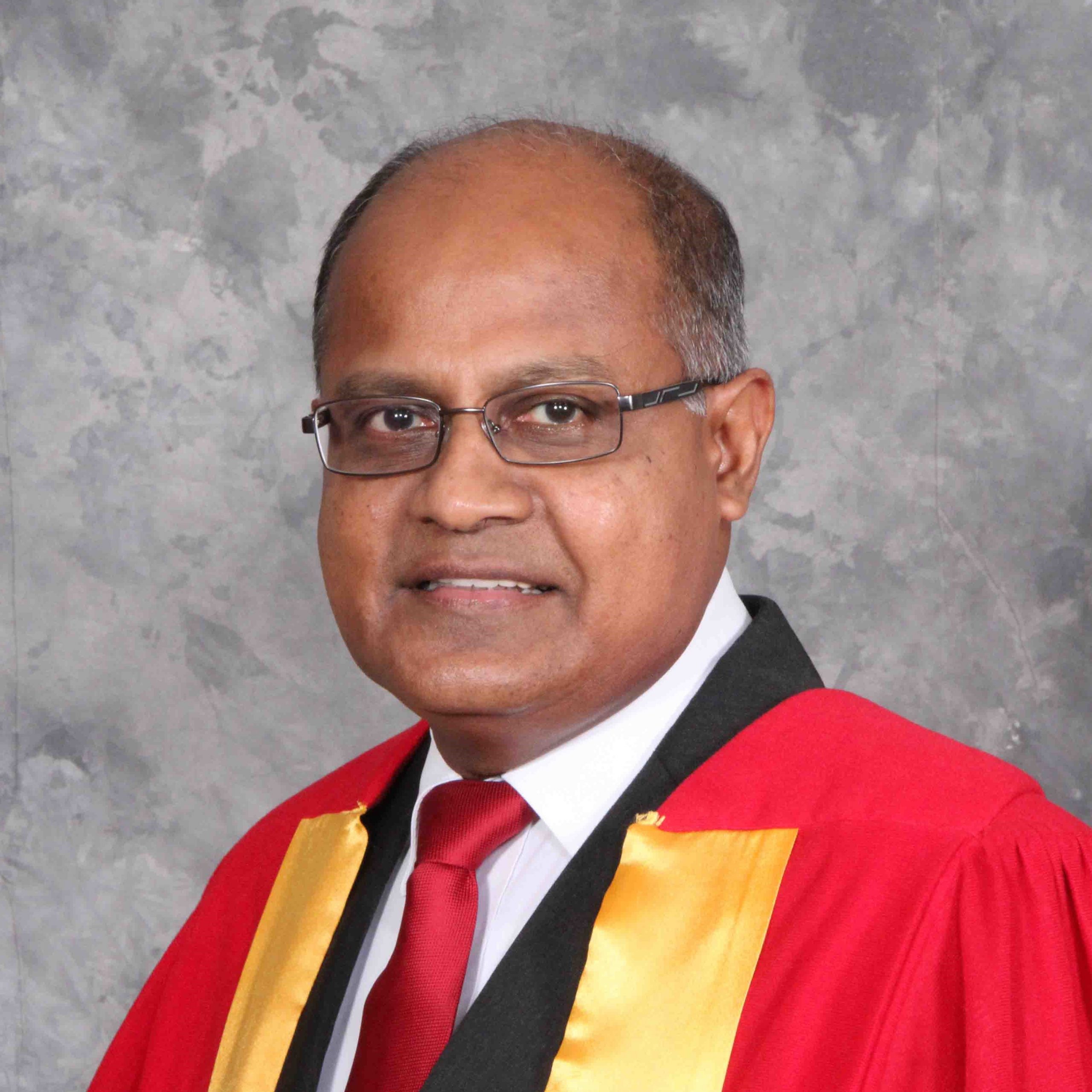 Ivor Poobalan
Principal
BA (Hons), ThM, PhD
Principal of CTS. Graduate of the London School of Theology (UK); Trinity Evangelical Divinity School (USA, ThM in Old Testament and Semitic Languages); and, the University of Cape Town (South Africa, PhD in Religious Studies). A leader at the Kollupitiya Methodist Church, Ivor ministers primarily through preaching, youth-guidance, and teaching 13-17 year olds in Sunday School. He serves as Co-Chair of the Theology Working Group of the Lausanne Movement.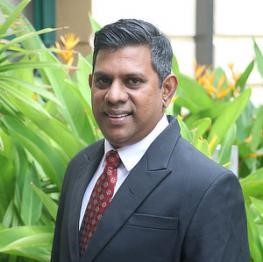 Ravin Caldera
Academic Dean
DipAgri, BTh, BA, MA
Academic Dean at CTS. A Graduate of CTS and the Open University of Sri Lanka. He holds a masters degree in Biblical Studies from the Dallas Theological Seminary and has many years of experience in the pioneer ministry. Due to his understanding of the Ancient Middle East and biblical geography, he has been a key resource person for maps in publications in Sri Lanka. He is an ordained minister of the Living Christ Church.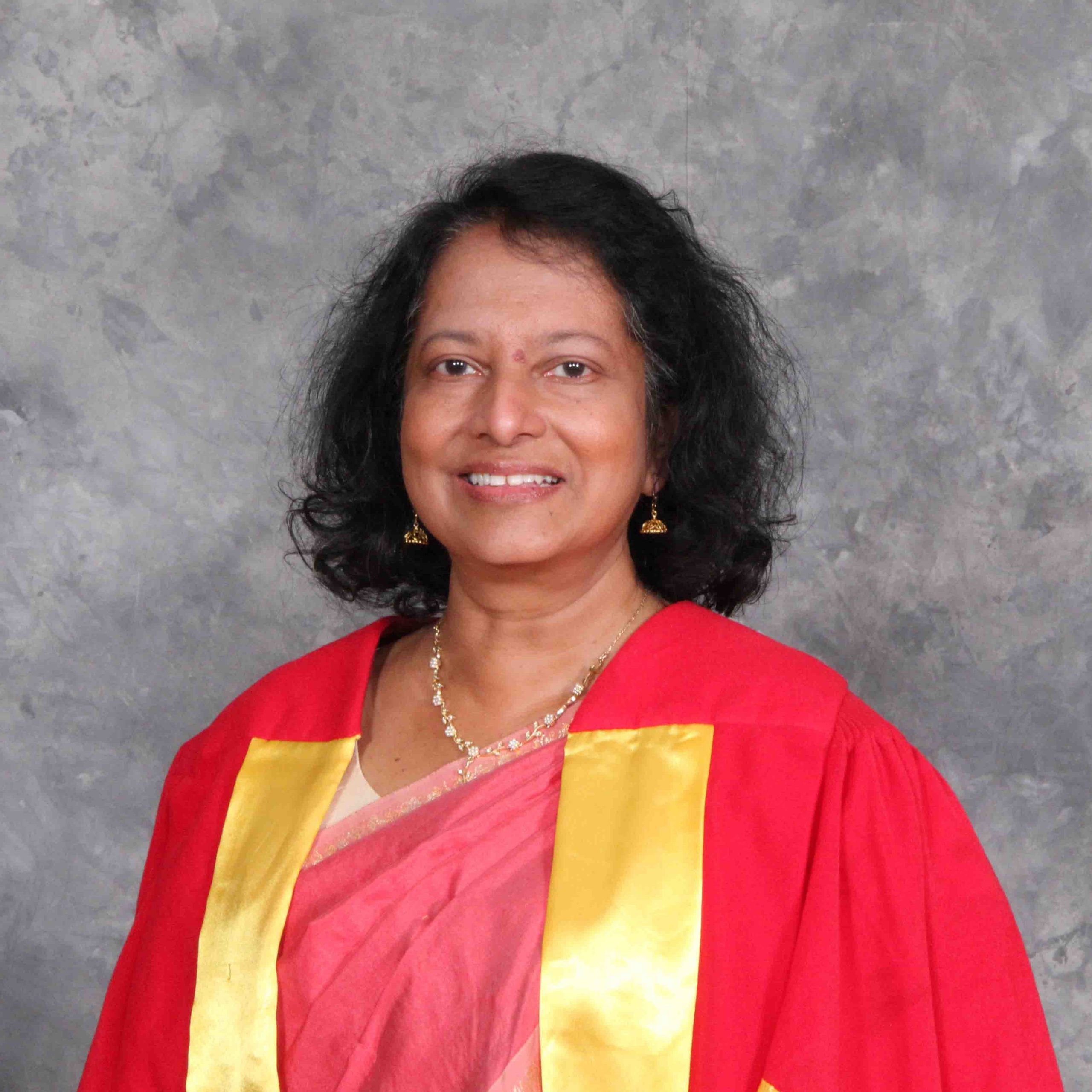 Mano Emmanuel
Head of Academic Advancement
FCCA, BTh, MA, PhD
Head of Academic Advancement at CTS. Graduate of the London School of Theology (UK). She was awarded a PhD in Peace Studies from the Asia Graduate School of Theology (Philippines). A Local Preacher of the Methodist Church. Author of To Faith Add Understanding: An Introduction to Christian Doctrine. Formerly, Academic Dean at CTS. Her previous career was as an accountant in London's West End.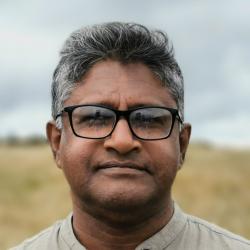 Jason Selvaraj
BTh
Senior Pastor of the Assembly of God, Kaithady. Jason is a member of the national coordination team of Simply Mobilizing Sri Lanka, and an active member of the NGO Council of the Jaffna District, a civil rights organisation.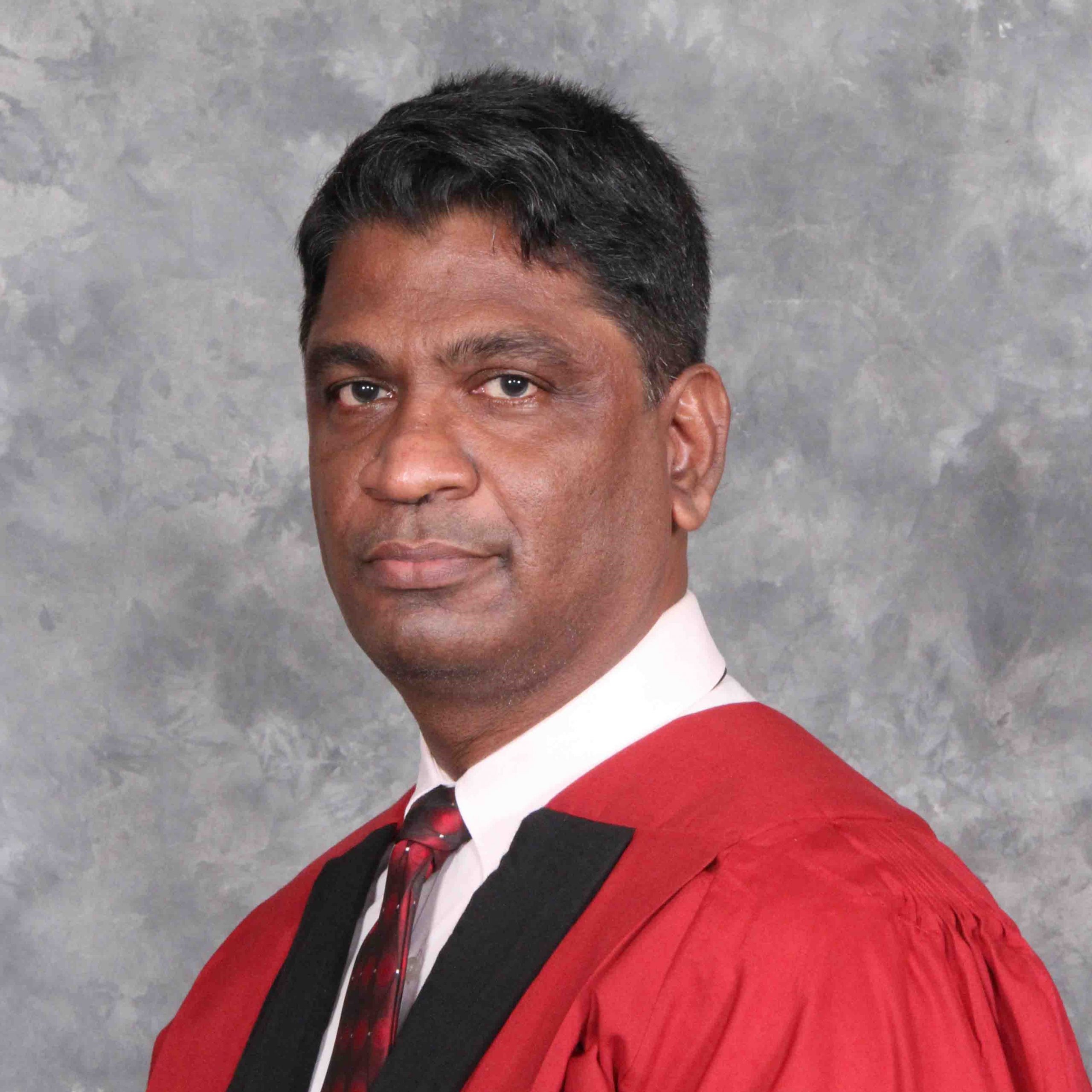 Einsteen Fernando
HND (Counselling), BTh, PgDip (BAPC)
A graduate of CTS, Einsteen served many years as an assistant pastor and pastor of the Kochchikade branch church of Kithu Sevana Ministries. He also served as a teacher, coordinator, and vice principal at the Kithu Sevana Discipleship Training Centre. Involved in the counselling ministry he earned his Higher National Diploma in Counselling from the Sri Lanka Foundation Institute.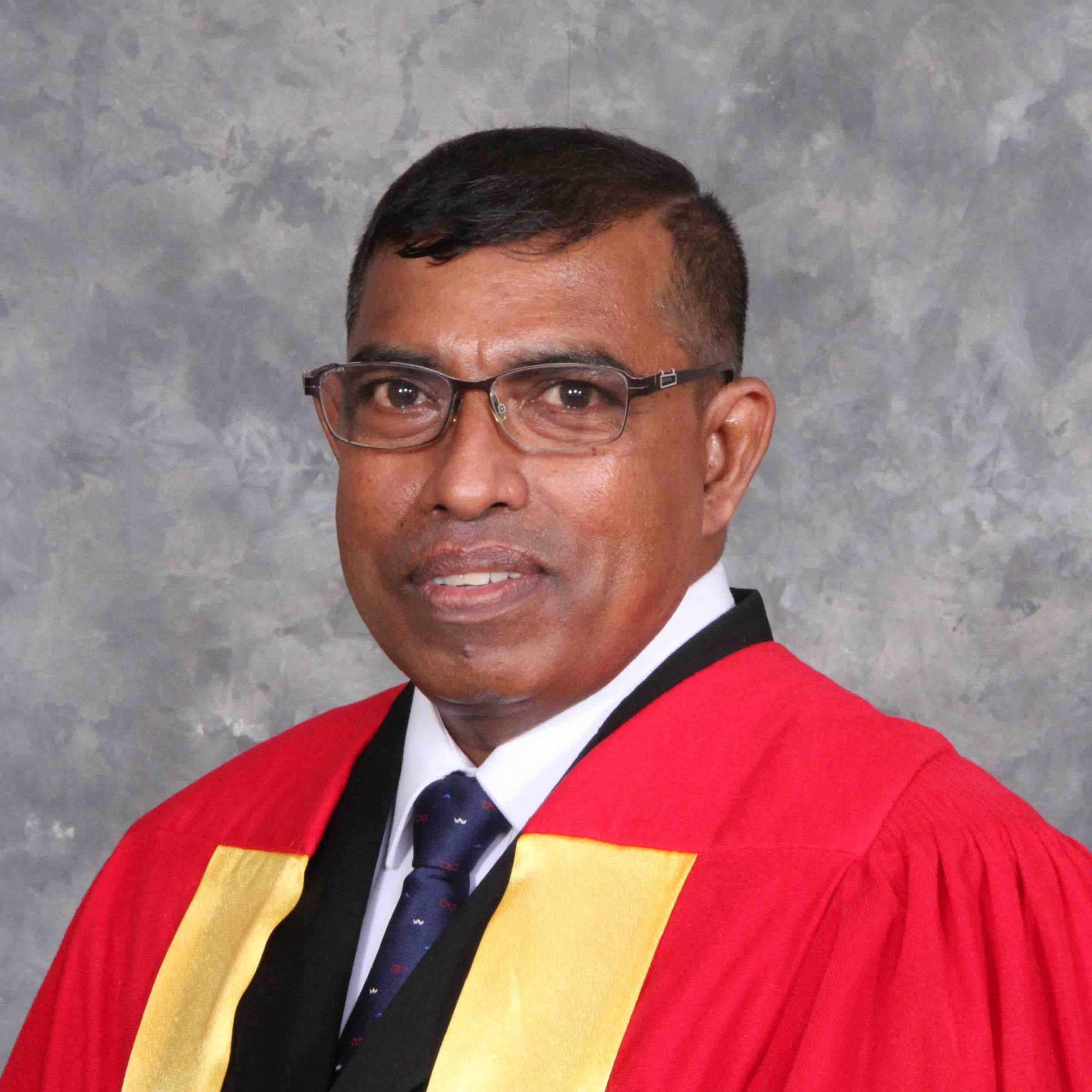 Sanath Athukorala
BSc, BTh, MA, PhD
Spiritual Formation Coordinator at CTS. A graduate of CTS, he holds a Bachelor of Science degree in Biology from the University of Sri Jayewardenepura, an MA in Christian Education (2007) and a PhD in Education (2020) from the Torch Trinity Graduate University (South Korea). He has over 20 years of experience in ministry and teaching and is a member of All Nations Church Sri Lanka.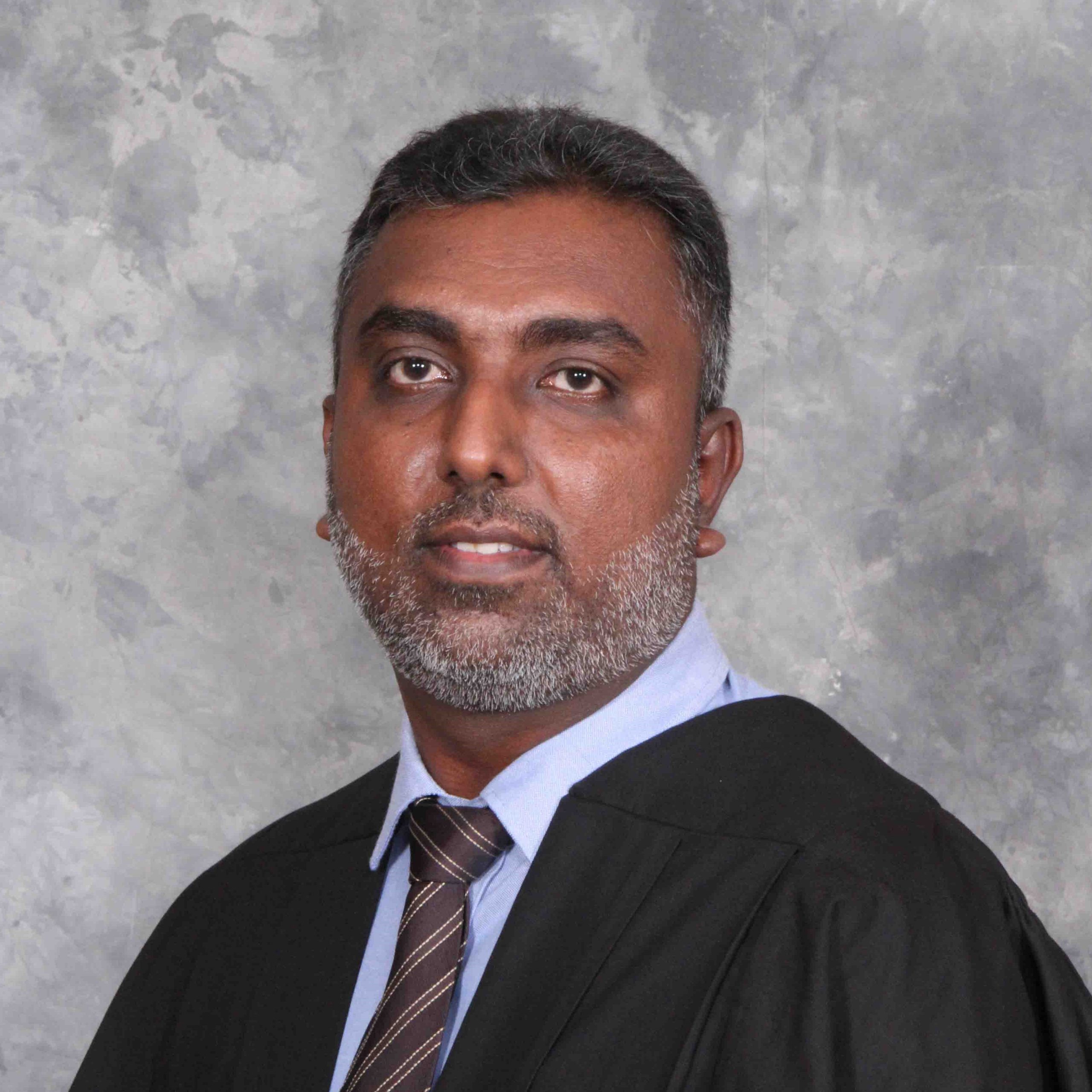 Dilip Gunaweera
BTh
A graduate of CTS, Dilip is the Coordinator of CTS' Study Centre in the North Central Province. He formerly served as an Assistant Pastor of the Hanwella branch of the Calvary Church and Pastor-in-charge of the Sinhala Division of the Moratuwa branch. He is currently a lay preacher and leader at the Ceylon Church in Anuradhapura.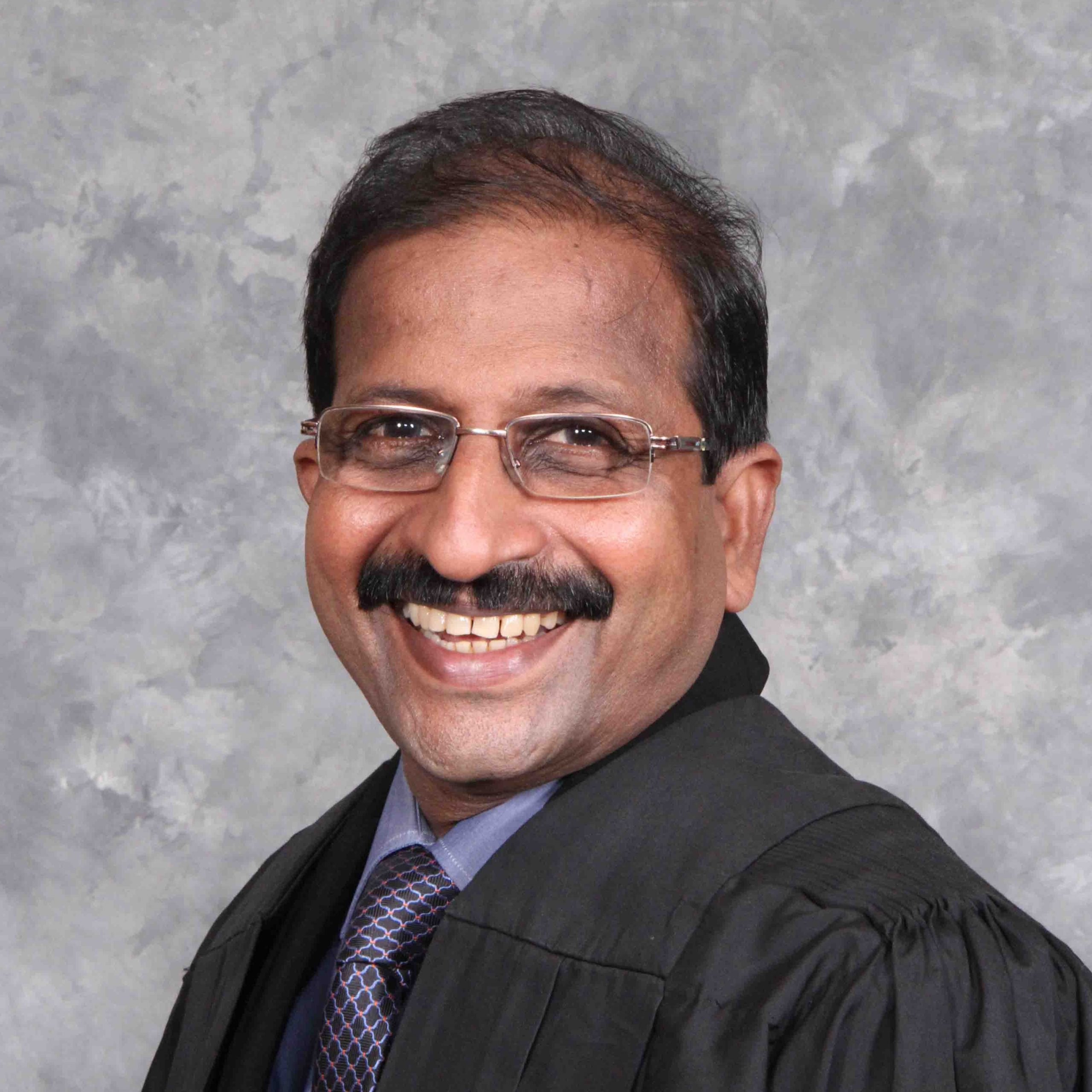 Johnson Sandrasegar
BTh
A graduate of CTS, Johnson has served for many years as an adjunct faculty member and has taught widely in CTS' Tamil-medium Extensions. The Senior Pastor at the Tabernacle of Mount Zion for over twenty years, Johnson holds a Certificate of Old Testament and New Testament Christianity from the International College of Theology, Korea. Johnson also serves as the the Secretary General of the Christian Ministers Fellowship of North Colombo.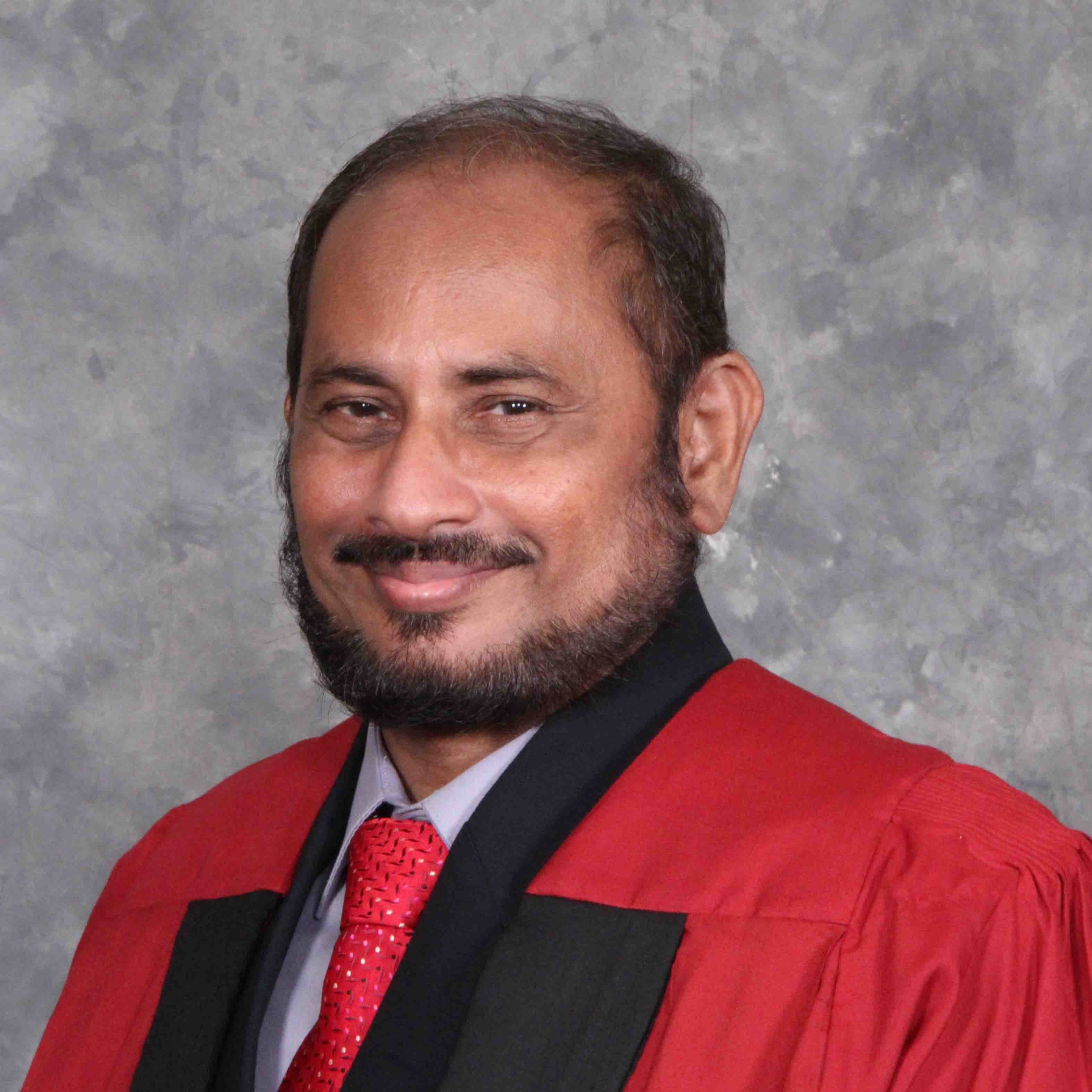 Rajaram Hariharan
BTh, MMin
Extensions Manager at CTS. A graduate of Trinity Theological College (Singapore), Hariharan has served long years in youth ministry, and brings with him the rich experience of living in the Northern province throughout the civil war and working within the trilingual ministry of YFC.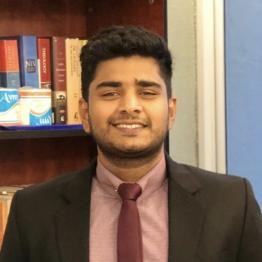 Nathanael Somanathan
BEng, MA
A graduate of Wheaton College (USA) with a Masters in Historical Theology, Nathan serves as Associate Pastor at Christian Revival Crusade Church, Dehiwala. His goal is to train and equip church leaders for effective ministry and to facilitate theological discussions and symposiums. Currently engaged in earning a PhD from the University of Birmingham.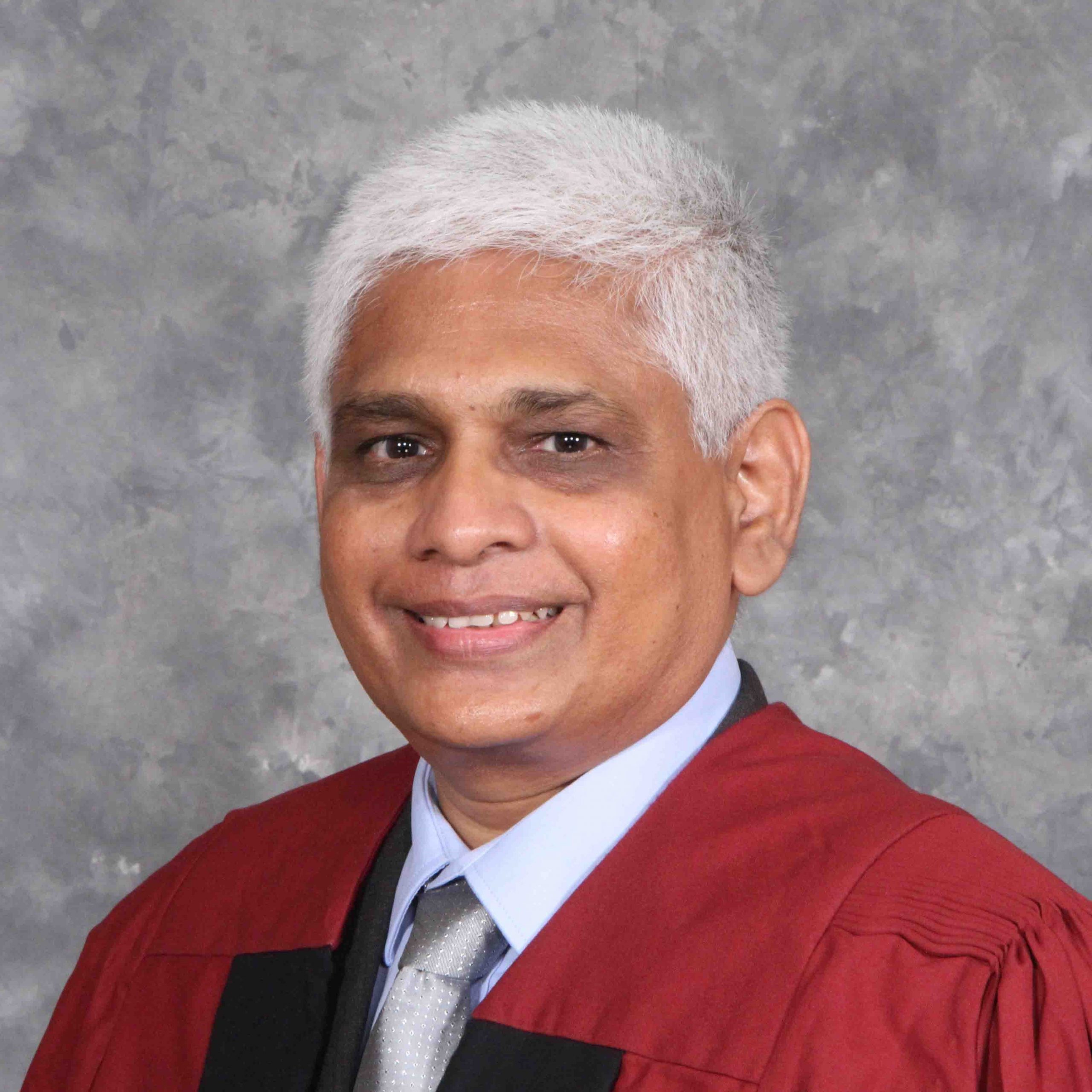 Bernard Costa
BTh, MDiv, STM
A graduate of the COTR Theological Seminary (India) and the International Graduate School of Leadership (Philippines), Bernard formerly served as the Academic Dean of the Lanka Bible College Centre for Graduate Studies. He is passionate about building up church leadership at various levels. He worships at Calvary Church.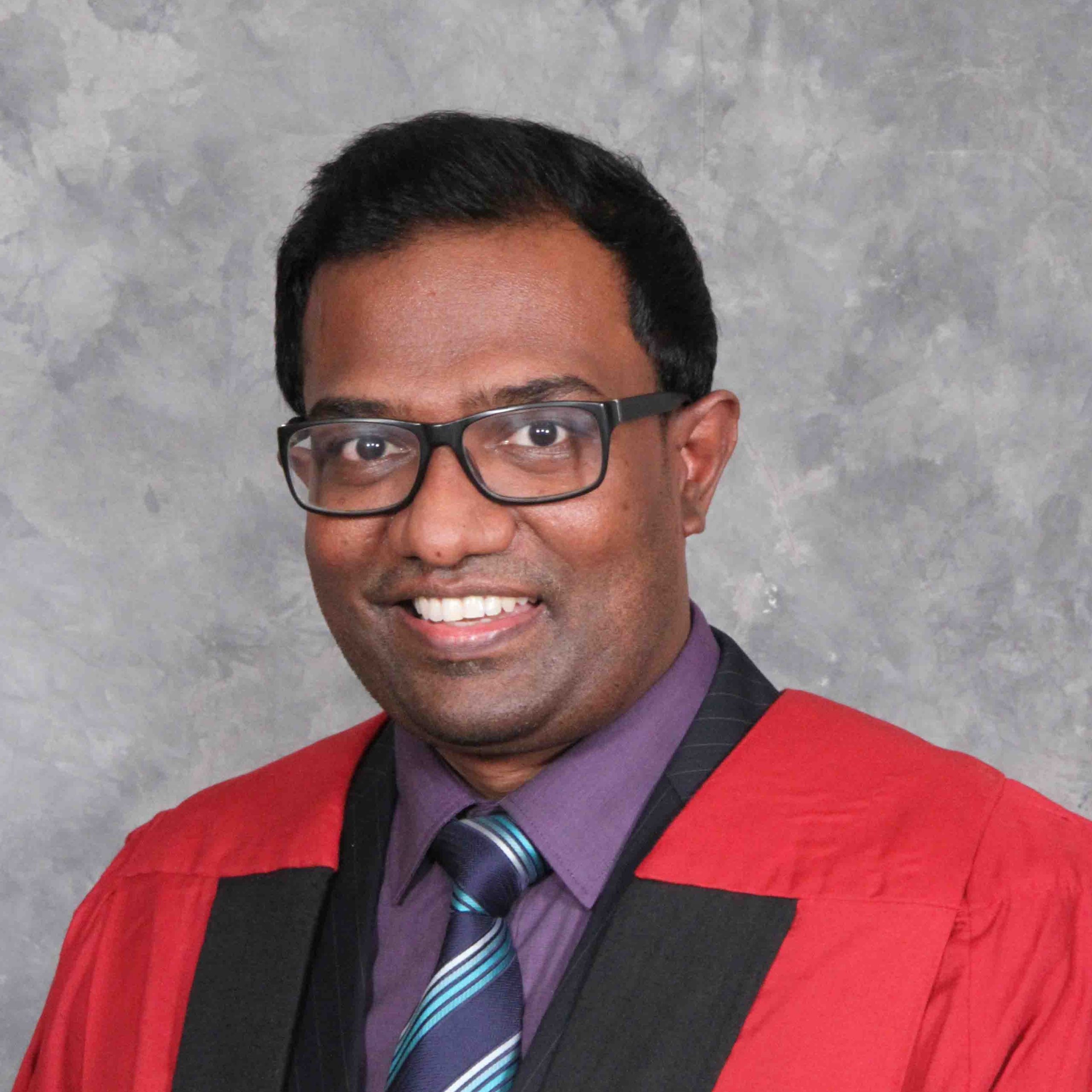 Julian Devadason
BTh, MDiv
A graduate of ACTS-South Korea. He is a Ministry Associate of Ambassadors for Christ International. A member of St James' Church, Chilaw, Julian is also a Haggai National Facilitator and a member of the Board of Christian Education Executive Committee - Colombo Diocese, Church of Ceylon.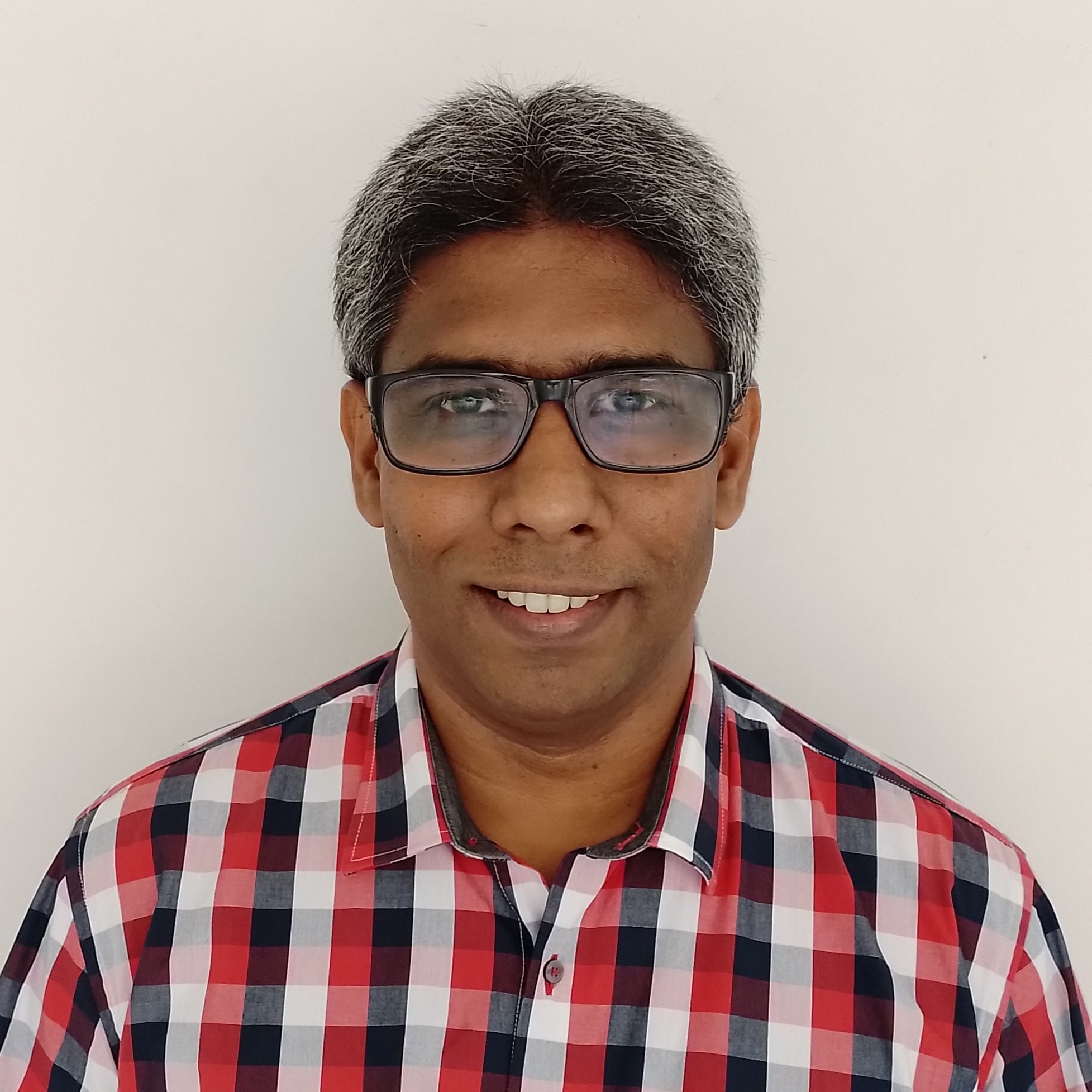 Yohan Abeynaike
PgDipM (CIM), BSc, MA
A graduate of CTS, who served for many years in university ministry with the Fellowship of Christian University Students (FOCUS). He is currently the Scripture Engagement Lead at the International Fellowship of Evangelical Students – South Asia. He worships at the Church of St Francis of Assisi in Mt Lavinia.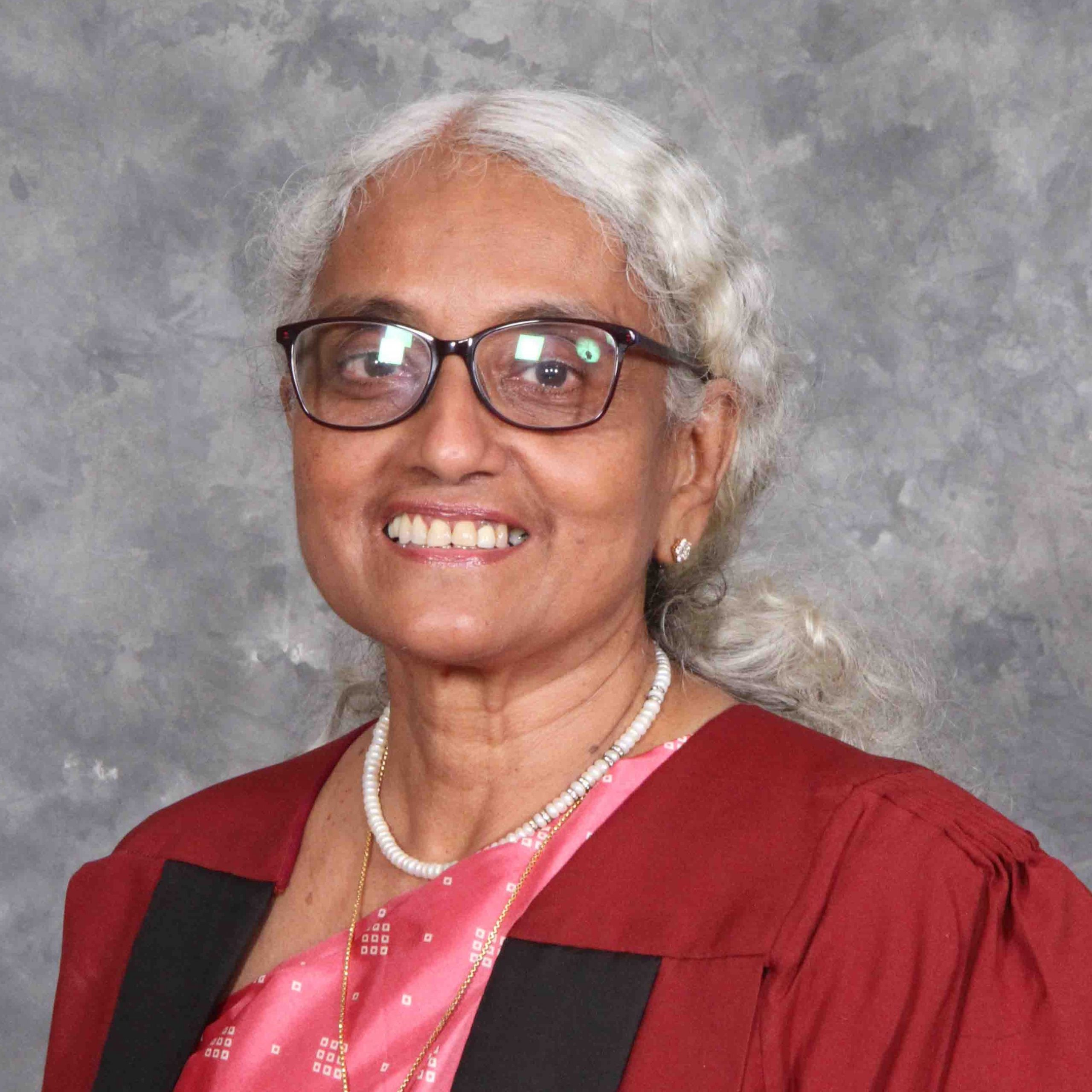 Dileeni Abraham
BSc, MA
MA Graduate of the University of Peradeniya and Alliance Biblical Seminary (Philippines). Holds an MA in Christian Counselling, with many years of professional counselling experience. She is certified as a Master Facilitator by the Trauma Healing Institute of the American Bible Society. Her ministry has included training and mentoring lay counsellors, teaching counselling, leading trauma healing equipping sessions, and leading women's retreats. A member of St Luke's Church Borella.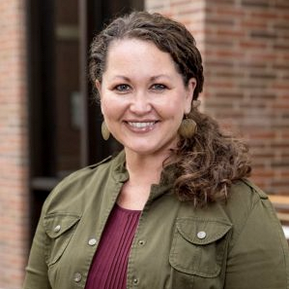 Mandy Kellums Baraka
BS, MA, PhD
Assistant Professor in the Clinical Mental Health Counselling programme at the School of Psychology, Counseling, and Family Therapy at Wheaton College. She lived in Southeast Asia and South Asia for a decade working in the field of education. A clinical licensed professional counsellor in Illinois and a qualified supervisor, she is working towards her registered play therapy credentials. She has published articles on multiculturalism, faith practices and spirituality, and supervision. She thoroughly enjoys engaging in the learning journey with counselling students.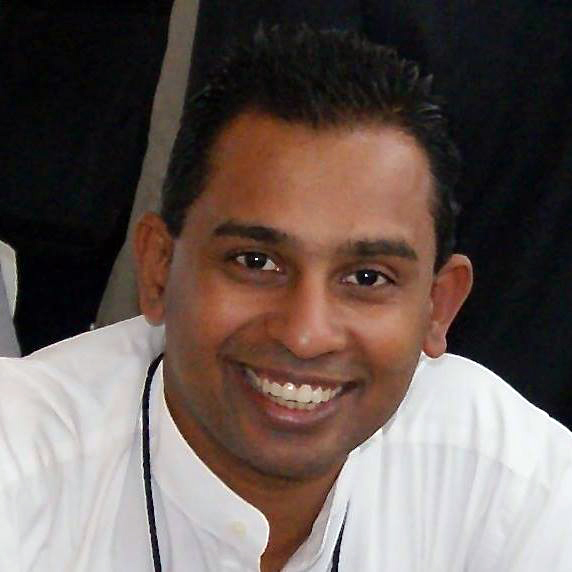 Lohan Bibile
MDiv, DMin
Serves as Senior Pastor of Calvary Center AG in Ja Ela. His vast ministry experience includes training and mentoring pastors, serving in youth ministry and worship ministry and serving in the mission field for 16 years in Galle. Lohan and his wife are blessed with two teenage daughters. He began his theological studies at CTS, then pursued an MDiv at LBC before earning a Doctor of Ministry in Spiritual Formation from Asbury Theological Seminary.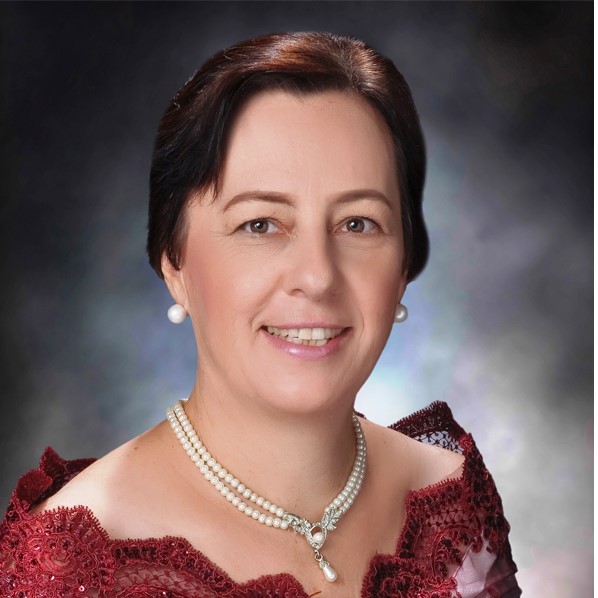 Tabea Binder
MDiv, MTh, PhD
She had her basic theological training in Germany and Belgium. In 2021 she completed her doctoral studies from Colombia International University (US). From 2004-2018 Tabea served as a theological educator in various Asian countries. She was a full-time faculty member and MA-Programme Coordinator at CTS from 2012-2015. Currently, she leads a Christian Adult Education programme in Berlin, Germany, and teaches at various Bible colleges in Europe. She specialises in Christian Education, Church History, Biblical Studies, and Christian Spirituality.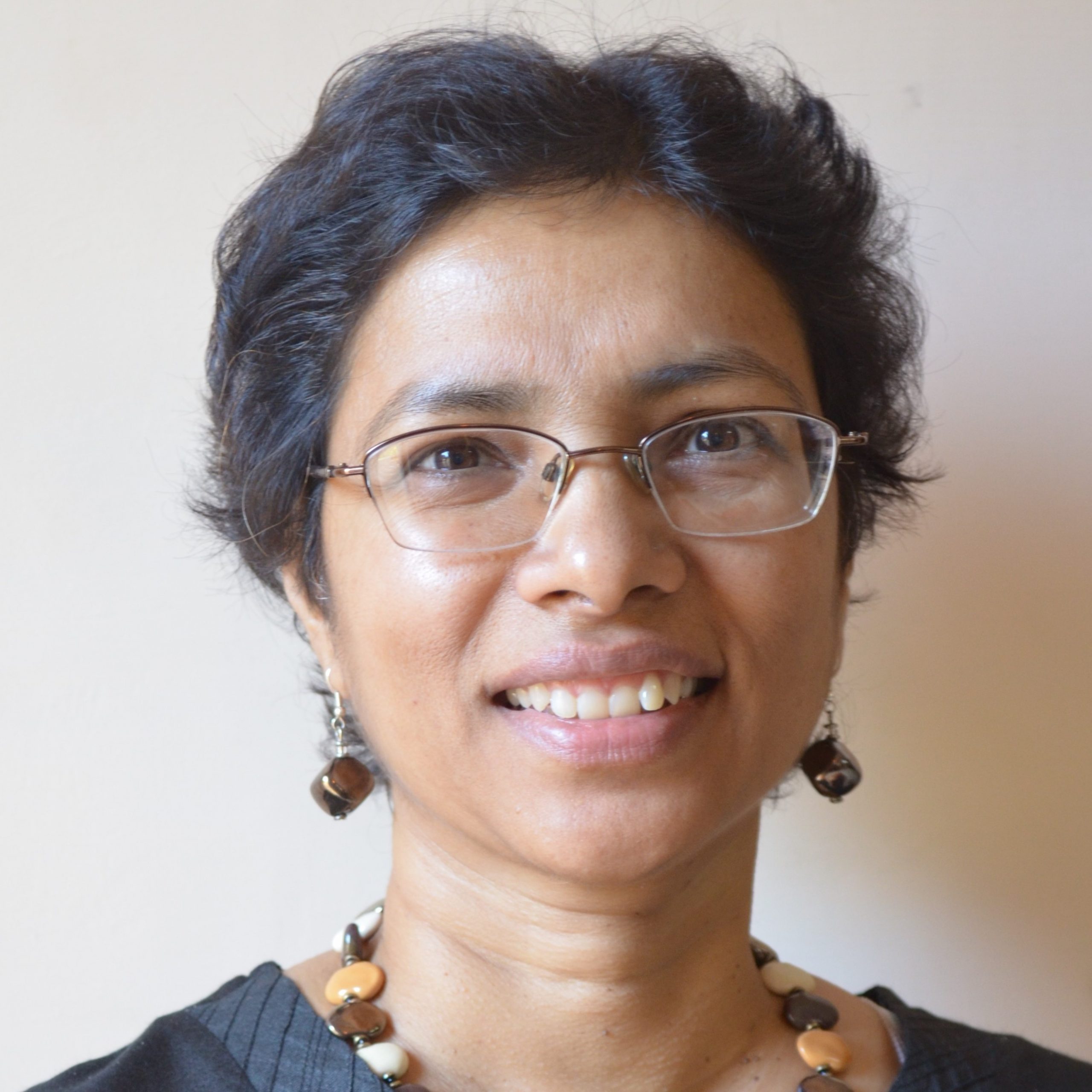 Havilah Dharamraj
BSc, MA, PhD
Head of Department (Old Testament) at the South Asia Institute for Advanced Christian Studies (SAIACS, India), where she formerly also served as Academic Dean. Having earned an MSc in Biochemistry, she went on to obtain an MA in Christianity from SAIACS, and subsequently a PhD from the University of Durham (UK). She is a contributor and editor (OT) of the South Asia Bible Commentary and serves on the Committee for Bible Translation for the NIV.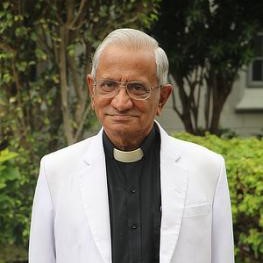 Duleep Fernando
BSc (Eng), BD, ThM
A Methodist Minister (retired). Graduate of the University of Peradeniya, London School of Theology (UK), and Fuller Theological Seminary (USA). With a professional background in Engineering, he lectured at the College of Higher Technology, Katubedda (later, the University of Moratuwa). He is a former President of the Methodist Church, Sri Lanka.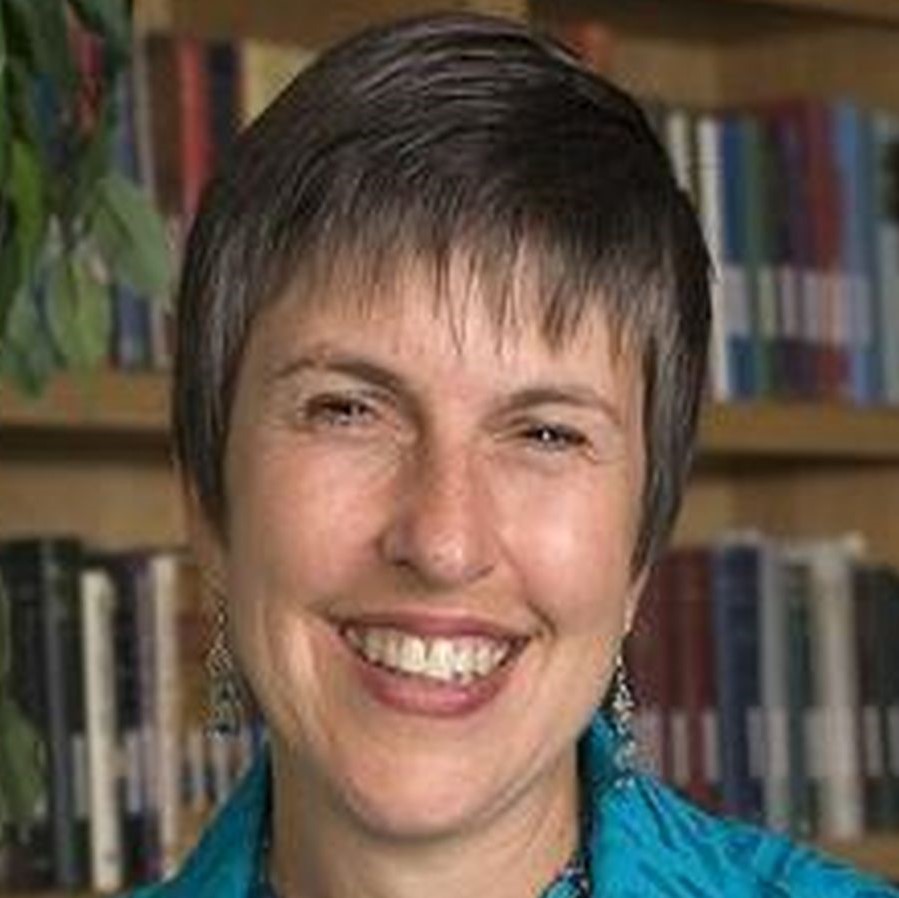 Heather Davediuk Gingrich
PhD
A counsellor, scholar, teacher, and former missionary. She is Program Coordinator of the Graduate Certificate in Trauma Therapy, is on the graduate counselling faculty at Toccoa Falls College in Georgia, and maintains a small counselling practice with complex trauma survivors. She is the author of Restoring the Shattered Self; co-author of Skills for Effective Counselling; and co-editor and contributor to Treating Trauma in Christian Counselling. She has been involved in a teaching capacity at the Asia Graduate School of Theology in the Philippines and seminaries in Guatemala, Sri Lanka, and Singapore.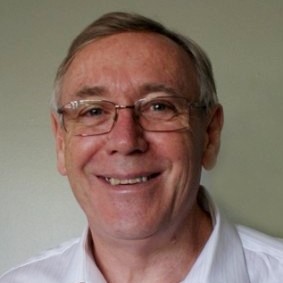 David C Goodwin
Cert IV in AWT, Dip Couns, Grad Dip Min, MMin, DMin
International Director of Kidsreach Inc. He has been a pastor and a counsellor for more than 45 years. He was the founding Principal of the Layman's Bible Institute in Hawkes Bay (New Zealand), and has worked with troubled youth for 12 years under the Department of Social Welfare in Napier. He was the founding Director of Camp David Trust, a ministry to children and youth in Hawkes Bay (NZ). He has written more than 60 books and manuals. David is an ordained pastor with the CRC International Church.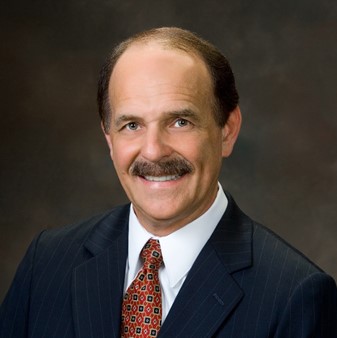 Dennis P Hollinger
BA, MDiv, MPhil, PhD
President Emeritus and Distinguished Senior Professor of Christian Ethics at Gordon-Conwell Theological Seminary (USA). An author whose books include The Meaning of Sex: Christian Ethics and the Moral Life; Head, Heart, Hands: Bringing Together Christian Thought; Passion and Action; and, Choosing the Good: Christian Ethics in a Complex World. Has served as the co-editor for the Eerdmans book series, 'Critical Issues in Bioethics'. He is a Distinguished Fellow with the Center for Bioethics and Human Dignity in Bannockburn, IL.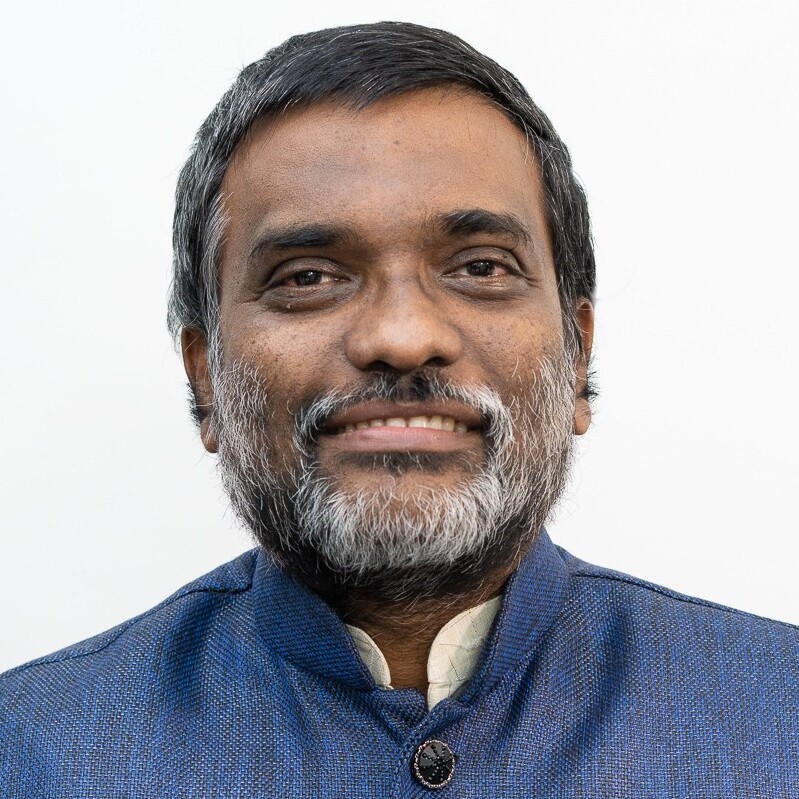 Asish Thomas Koshy
MA, DTh (NT)
Serves as Associate Professor of New Testament at the South Asia Institute for Advanced Christian Studies (SAIACS, India). Before joining SAIACS, he served at Union Biblical Seminary (Pune), and Gospel for Asia Biblical Seminary (Kerala). His publications include Identity, Mission and Community: A Study of the Johannine Resurrection Narrative and Christian Engagement in Social Change: The Role of Theological Education (co-editor).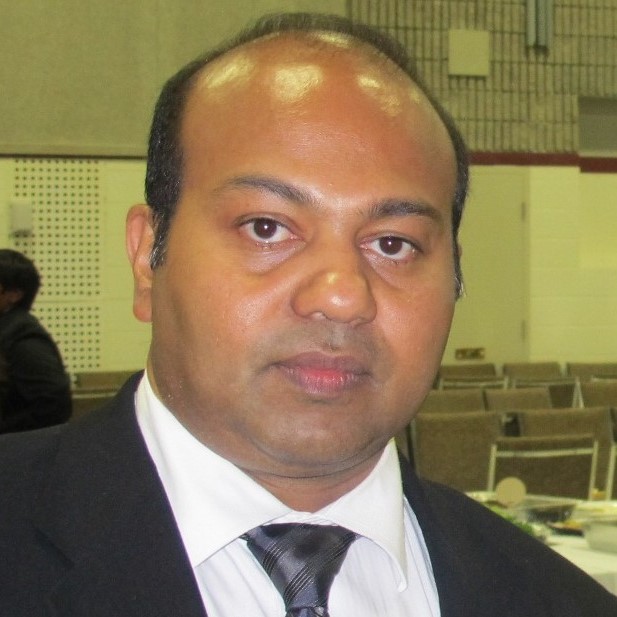 Ananda Kumar
PhD
Born in Jaffna, Ananda left for the USA to pursue his higher studies. He resides there with his wife. After completing his higher studies in biomedical engineering, he became involved in the research and development of medical imaging technology and leads the programme at the FDA (USA) on the safety of medical devices under MRI scanners. He is also a ruling elder in a Presbyterian church and is pursuing his masters in theological studies at Covenant Theological Seminary, St Louis, Missouri (USA).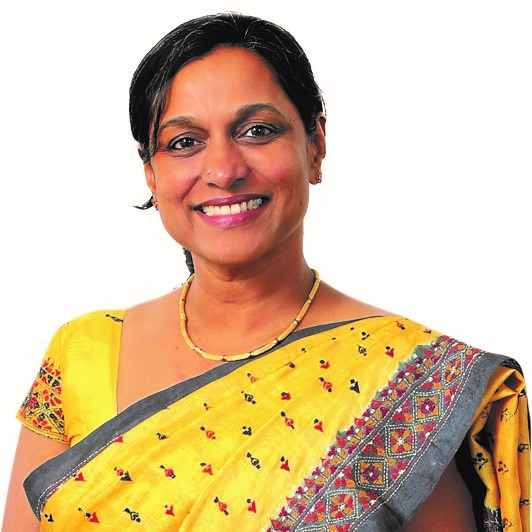 Manjula Mathews
CCS, FCMA, MBA
She is a practicing counsellor and is trained in EMDR (Levels I and II), Single-Session Therapy, and REBT. She worked for several years in the corporate sector and currently serves as a director of Janashakthi Ltd and as President of Habitat for Humanity (Sri Lanka), an organisation serving the housing needs of marginalised communities. She worships at People's Church Assembly of God.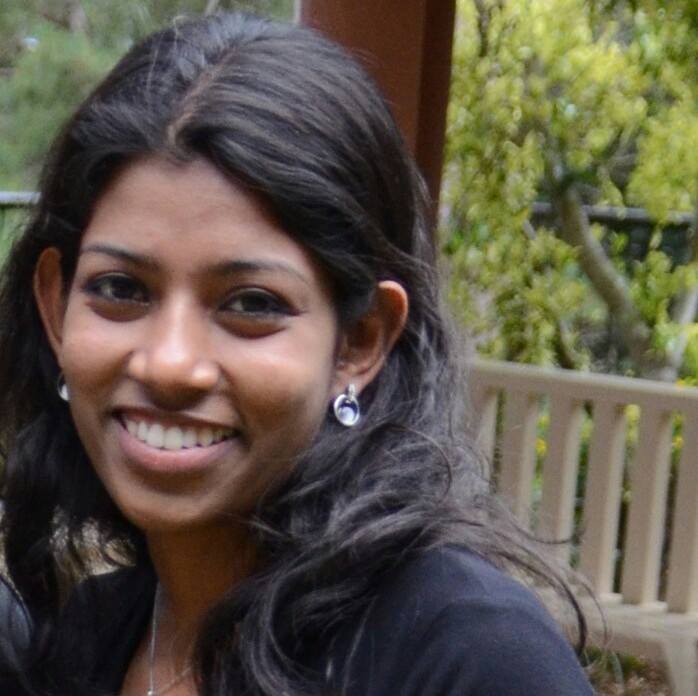 Mitchelle Peiris
BTh, MA
A Licensed Minister with the Assemblies of God of Ceylon, she has been involved in developing curricula for youth ministry at a national level. A graduate of Asia Pacific Theological Seminary and Southern Asia Bible College. She has served as a visiting lecturer teaching courses on practical theology and history at Bible colleges in Sri Lanka.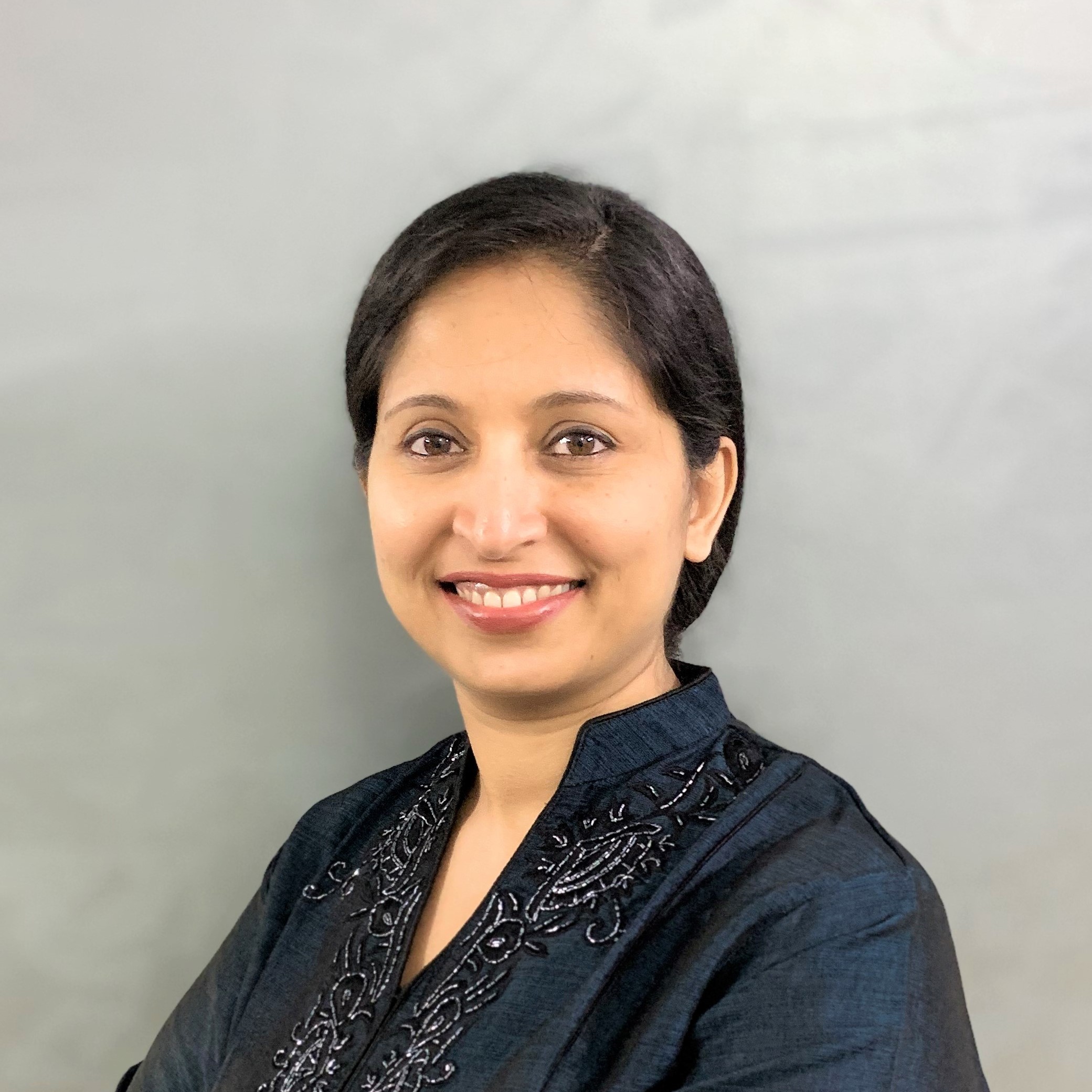 Reupah Philips
PhD
A Counselling Psychologist in Bangalore (India) with experience of over 15 years in teaching and training, counselling and supervision, marriage and family therapy, She received a PhD in Counselor Education and Supervision from the University of the Cumberlands (USA). She is the founder of Meadows of Hope, a centre for emotional wellness, in India, that offers counselling, supervision, coaching, training, and research in the field of emotional and mental healthcare.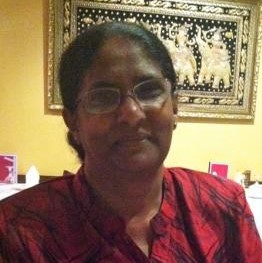 Nishika Perera
BSc, BA, MA
Graduate of Harvest Bible College (Australia) and Lanka Bible College & Seminary. Holds an MA in Organisational Leadership. Taught Physics to Advanced Level students for over twenty years. Served on the full-time faculty of CTS for several years, and developed the CTS Extension in the Rajarata. Currently involved in teaching and discipling believers. A member of People's Church Assembly of God.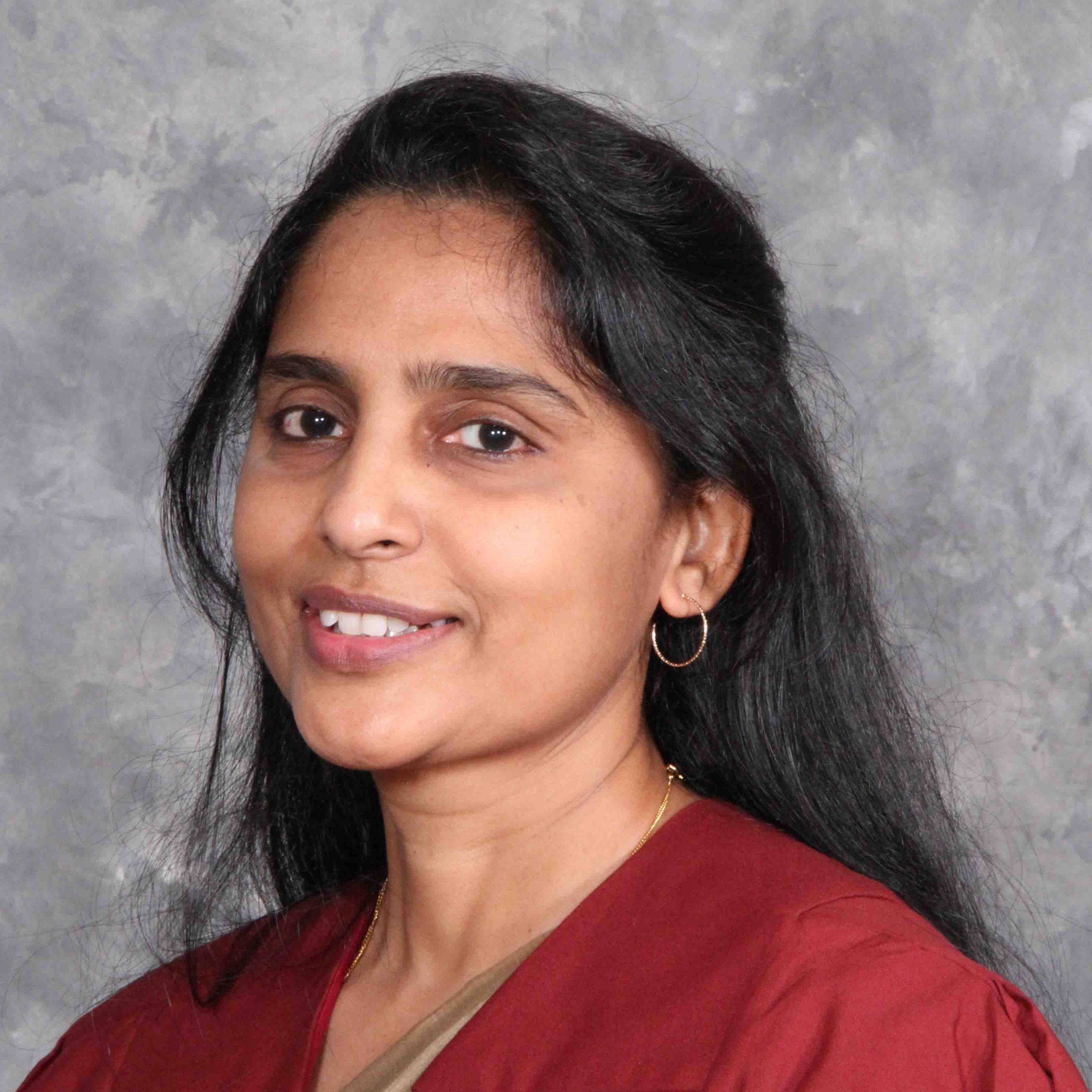 Denisa Poobalan
BTh, MA
Graduate of CTS (BTh; MA in Biblical Studies). Having begun her career as a lecturer in computer studies, she moved on to serve as a stay-at-home mum to her two daughters. She is married to Ivor and together they serve at the Kollupitiya Methodist Church.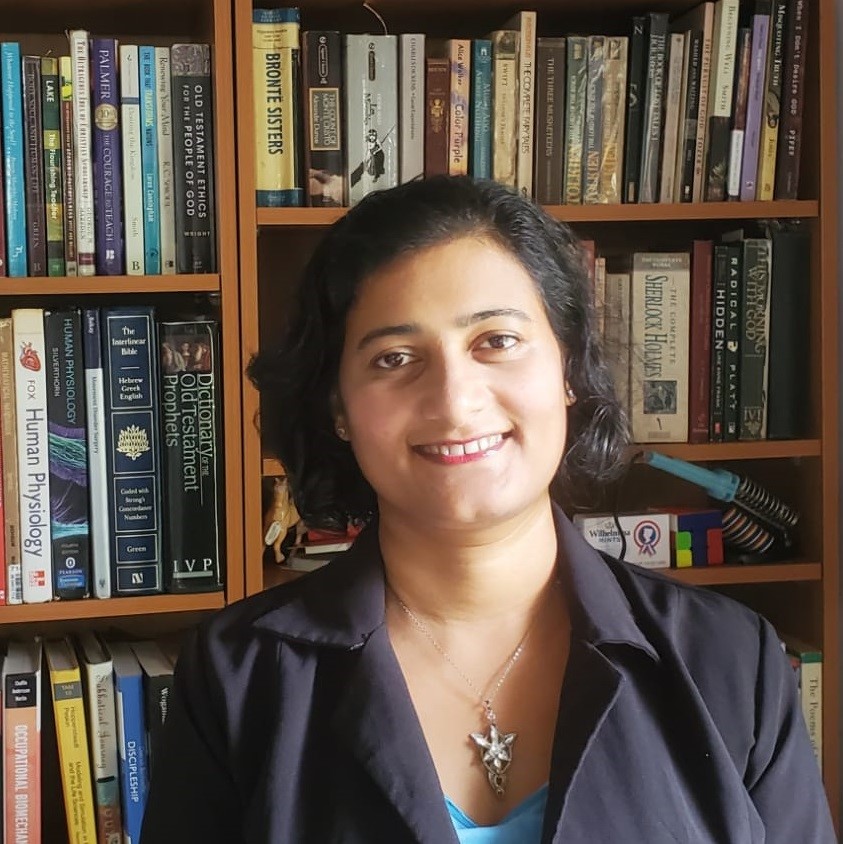 Noeline Prins
BSc (Eng Hons), MA, PhD
A graduate of CTS. She holds a BSc from the University of Moratuwa (Mechanical Engineering) and University of Miami (USA). Her MA thesis at CTS was 'Ministering in an Age of Neuroscience: Personhood, Consciousness and Free-will'. She currently works at the Faculty of Engineering, University of Ruhuna, as a senior lecturer teaching machine learning, biomedical engineering, analogue electronics, and digital electronics, among others. Her research work focuses on electrical engineering solutions to nervous system disorders.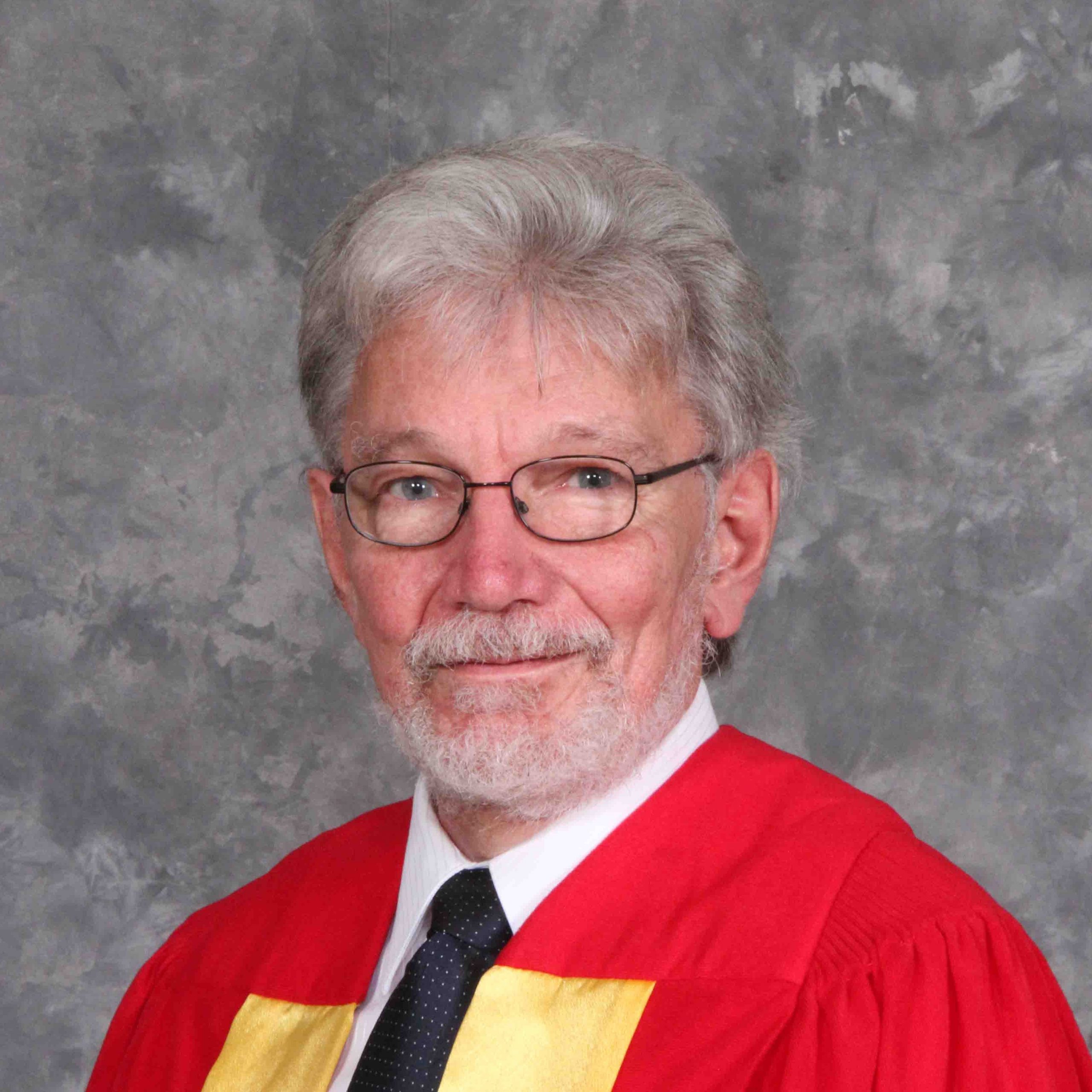 Ted Rubesh
BA, MA, DMiss
Graduate of Multnomah University, Portland Oregon USA (BA in Biblical Literature), Fuller Theological Seminary, Pasadena, California, USA (MA in Missiology), and Western Seminary, Portland, Oregon, USA (Doctor of Intercultural Studies). The co-founder of Kandy Bible Fellowship Church, he served as its pastor for many years.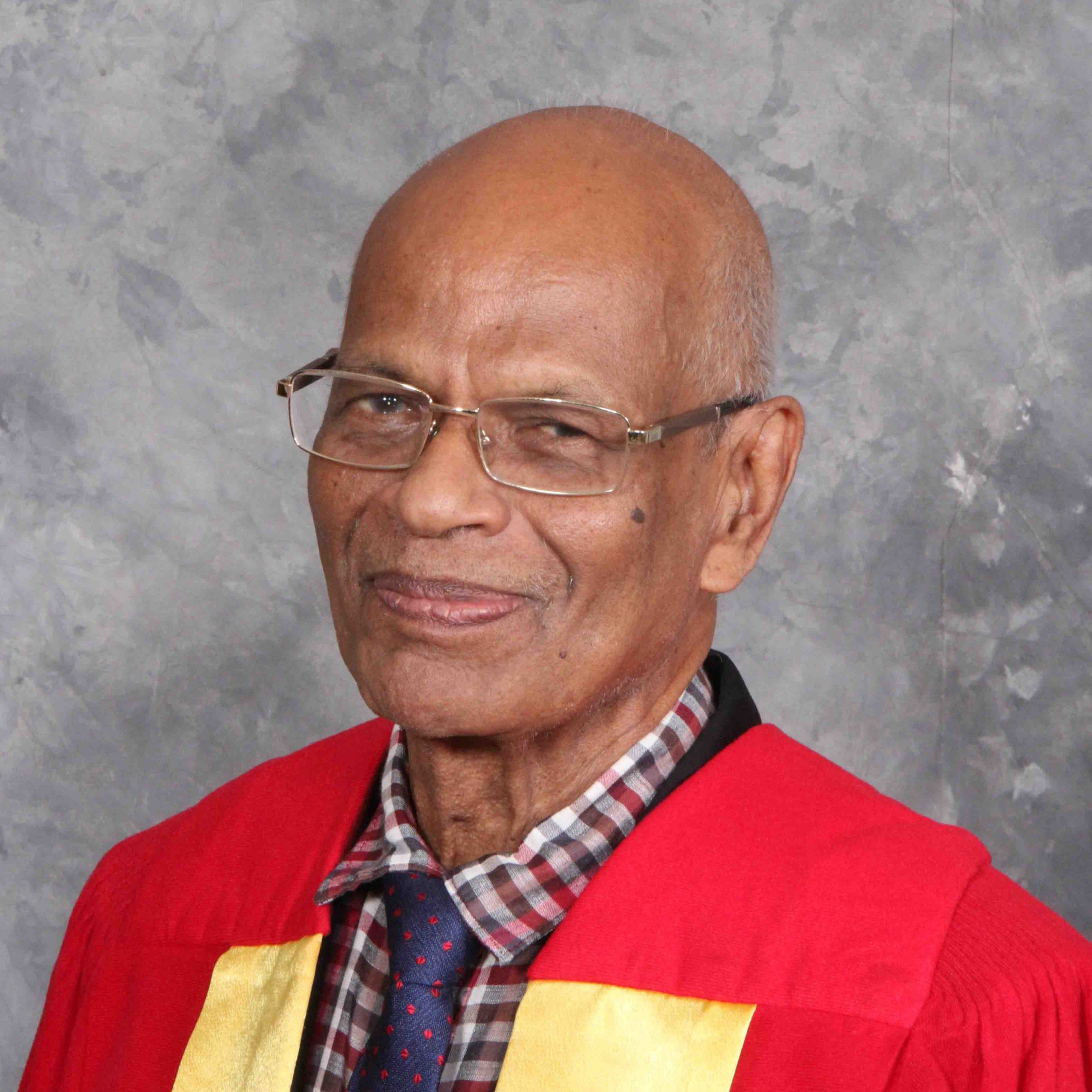 G P V Somaratna
BA, MA (Missiology), MA (Theology), PgDip (Demography), PhD
A prolific researcher and author of books and academic articles. He was Professor of Modern History at the University of Colombo, and has been Visiting Professor at the Truman Institute of the Hebrew University (Jerusalem), Lee University (USA), and Fuller Theological Seminary (USA). Author of the seven-volumed Bible Encyclopedia in Sinhala.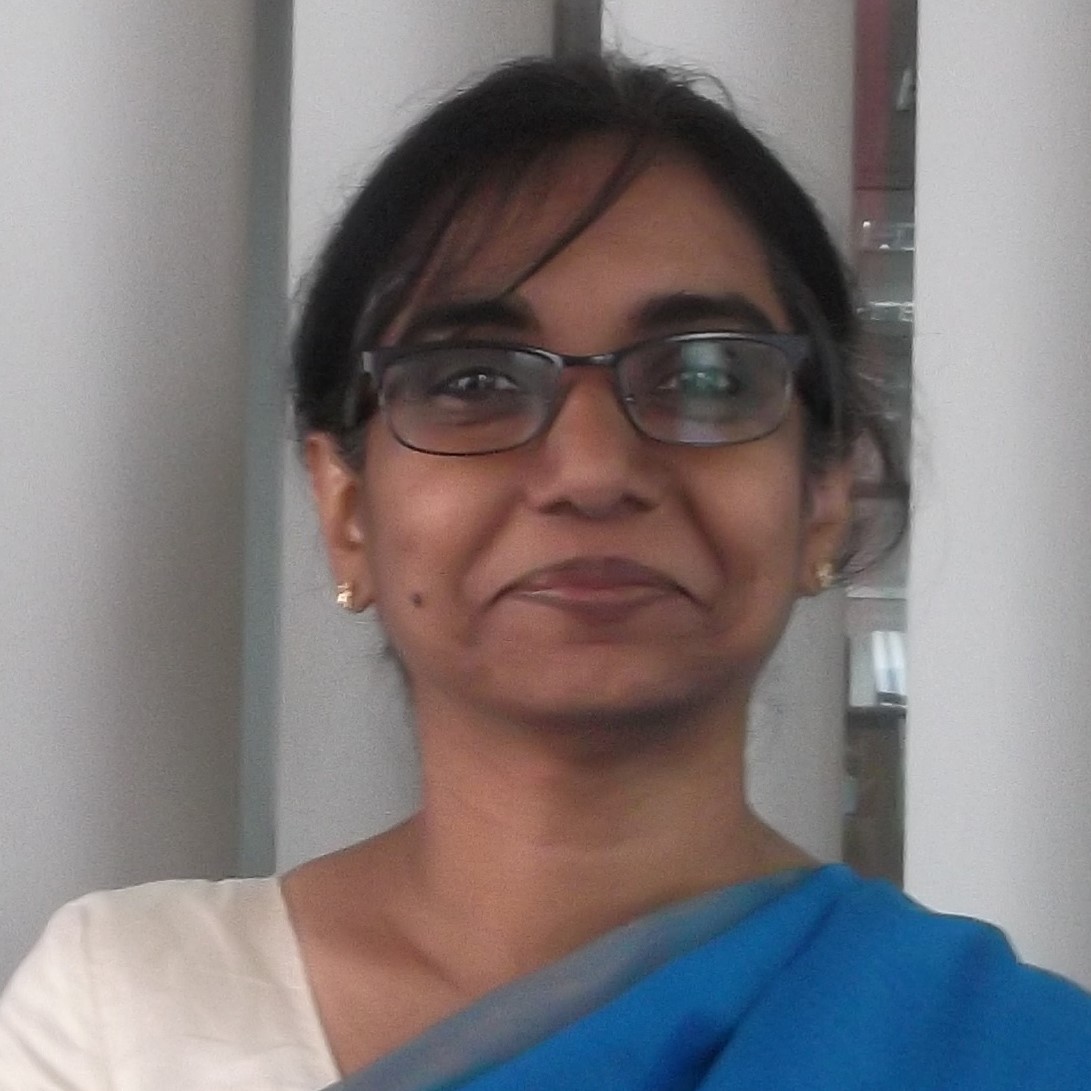 Savithri Sumanthiran
ACMA
Has formerly served as a member and Treasurer of the CTS Council. She is an Accountant by profession, specialising in facilitating Strategic Planning. A former General Secretary of FOCUS (Fellowship of Christian University Students), She is presently the Regional Secretary of IFES (International Fellowship of Evangelical Students), South Asia, serving university ministries in the South Asia region.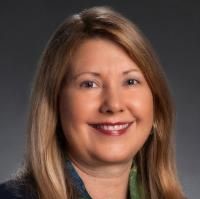 Terri Watson
PsyD, ABPP
Dean and Professor of the School of Psychology, Counselling, and Family Therapy at Wheaton College, Wheaton, Illinois (USA). She is a board-certified clinical psychologist and an approved supervisor with the American Association for Marriage and Family Therapy. Her scholarship focuses on the integration of clinical practice with Christian faith commitments and includes Developing Clinicians of Character: A Christian Integrative Approach to Clinical Supervision, published by Intervarsity Press in 2018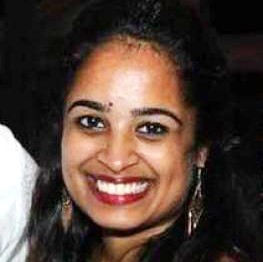 Shyara Wickramaratne-Raymond
BSc, MA
Holds a BSc in Psychology from Evangel University (USA) and an MA in Human Services Counseling from Regent University (USA). She oversees all counselling-related services at Life Broadcasting Productions; she is a consultant for counselling-related ministries at People's Church; and, along with her husband, ministers to the church's youth through the youth ministry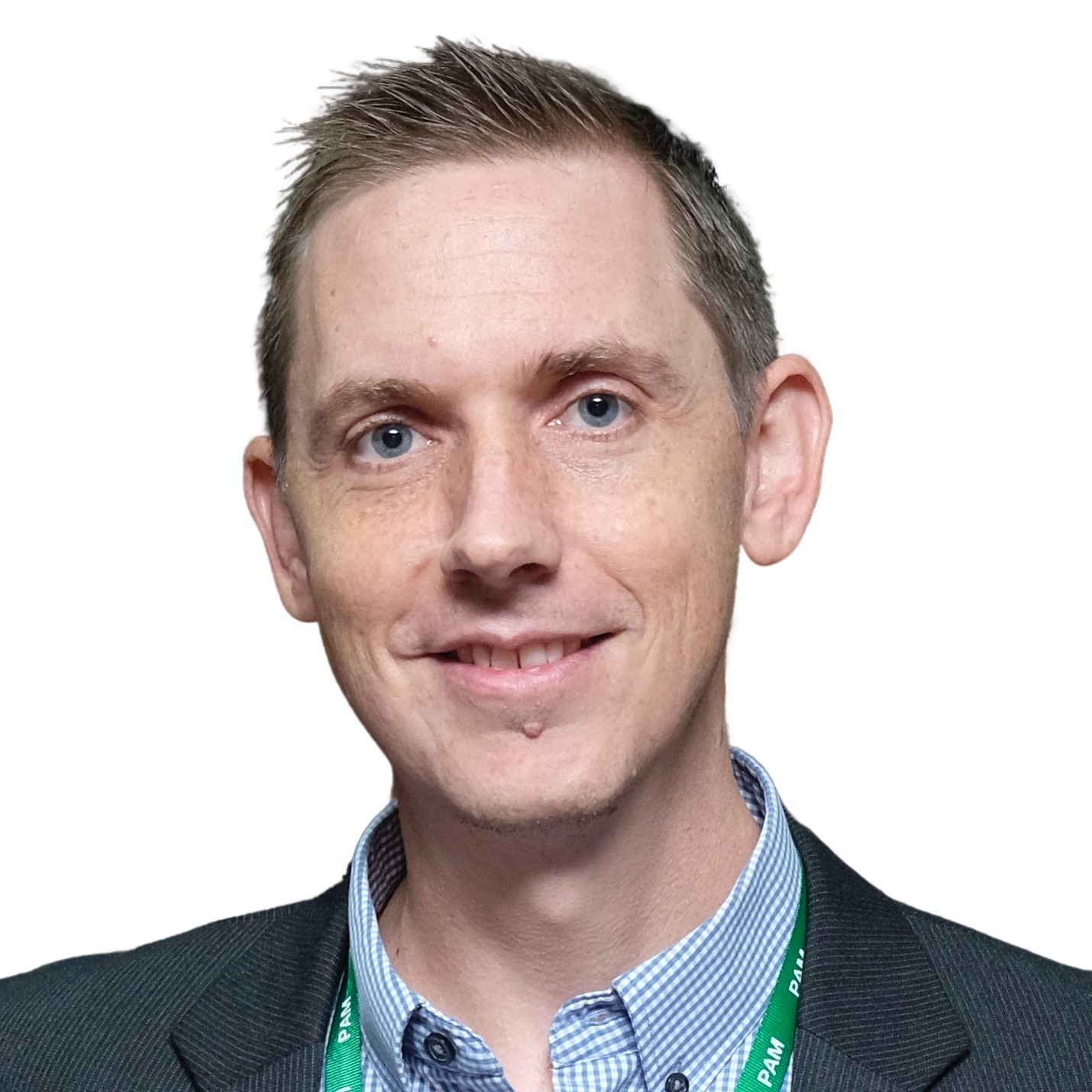 Jonathan Willoughby
BA, MDiv
An ordained minister with the Pentecostal Assemblies of Canada (PAOC). After pastoring in Canada, he and his wife have ministered in Ukraine, China and South East Asia, teaching in Bible Schools, training church leaders, and coordinating humanitarian outreach. He also helps provide member care for PAOC workers across Asia.